RuralRISE – Rural Entrepreneurship Ecosystem Builders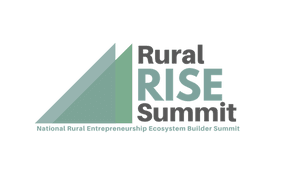 In this podcast episode, Don Macke hosts Tina Metzer and Jessica Glendinning with RuralRISE, an important entrepreneurship initiative focusing on Rural America. Tina and Jessica share their personal development journeys and the "why" and "what" of RuralRISE. Additionally, they explore how folks can participate in the upcoming September 28-30th RuralRISE Summit in Emporia, Kansas along with other networking and learning opportunities.
Play Episode 39
Episode Resources
This year's theme is Entrepreneurship and Economic Development. Click for more info!

Sign up for newsletter, blog, Facebook and LinkedIn groups
Subscribe
Subscribe and listen by choosing your favorite platform below.