Stay on top of the our work - and that of our partners' - from across the field of entrepreneur-focused ecosystem development by subscribing to our monthly newsletter and periodic topical updates. Check out our archived newsletters and/or register below to receive your own. And be sure to check out news from our host organization, NetWork Kansas. Registration info for them can be found below!

Main Office
770 North Cotner Blvd.
Suite 400
Lincoln, NE 68505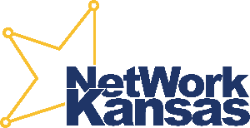 Subscribe to our partner and parent organization, NetWork Kansas. Register HERE!