The e2 Ground Game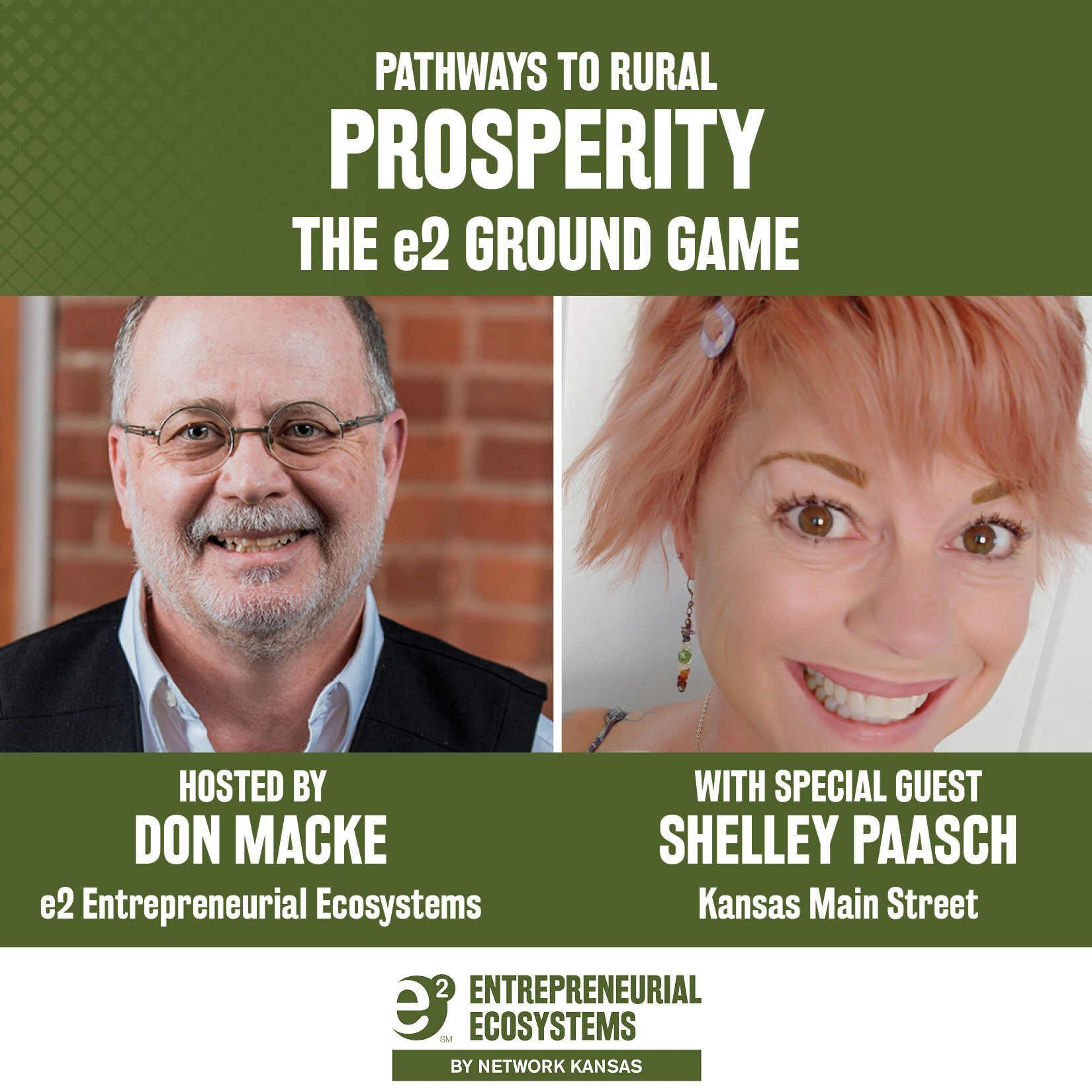 In this edition of Pathways to Rural Prosperity Podcast, Don Macke with e2 Entrepreneurial Ecosystems hosts Shelley Paasch, of Kansas Main Street, to discuss the e2 entrepreneurial ground game. When American ecosystem builders gather, we often talk about the entrepreneurial programs we offer to support entrepreneurs and their development. Programs and resources are essential for high-performing ecosystems. However, e2's field experience is clear – do not begin with programs and resources! Begin working with area entrepreneurs, build relationships, learn about their needs and wants, and then network them to available relevant resources.
Play Episode 46
Episode Resources
Remember our resources are accessible through our website
or www.energizingentrepreneurs.org:

• Free website resources
• e2's National Practitioners Network and e2 University Resources
• Monthly e2 Electronic Newsletter
• Pathways to Rural Prosperity Podcast
Subscribe
Subscribe and listen by choosing your favorite platform below.