e2 Entrepreneurial Ecosystems helps communities and regions connect, learn, and share best practices for building sustainable entrepreneurial ecosystems across North America.
With roots in rural America and more than 30 years of experience, we believe e2 Entrepreneurial Ecosystems is a go-to resource for communities and regions of all sizes wanting to pursue entrepreneurship as a development strategy for long-term, sustainable prosperity. You are invited to explore our long history in the field.
Our extensive network of partners, field-tested eCommunities development process and framework, books, custom analytics and more create robust learning opportunities for communities to build scalable ecosystem models that work.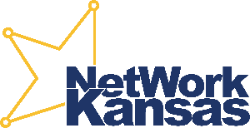 NetWork Kansas, a 501c3 nonprofit organization dedicated to developing an entrepreneurial ecosystem in Kansas, is the home for e2 Entrepreneurial Ecosystems. NetWork Kansas connects aspiring entrepreneurs, emerging and established businesses, to a deep network of business building resource organizations across the state.