Espresso with Entrepreneurs: Clifton Taulbert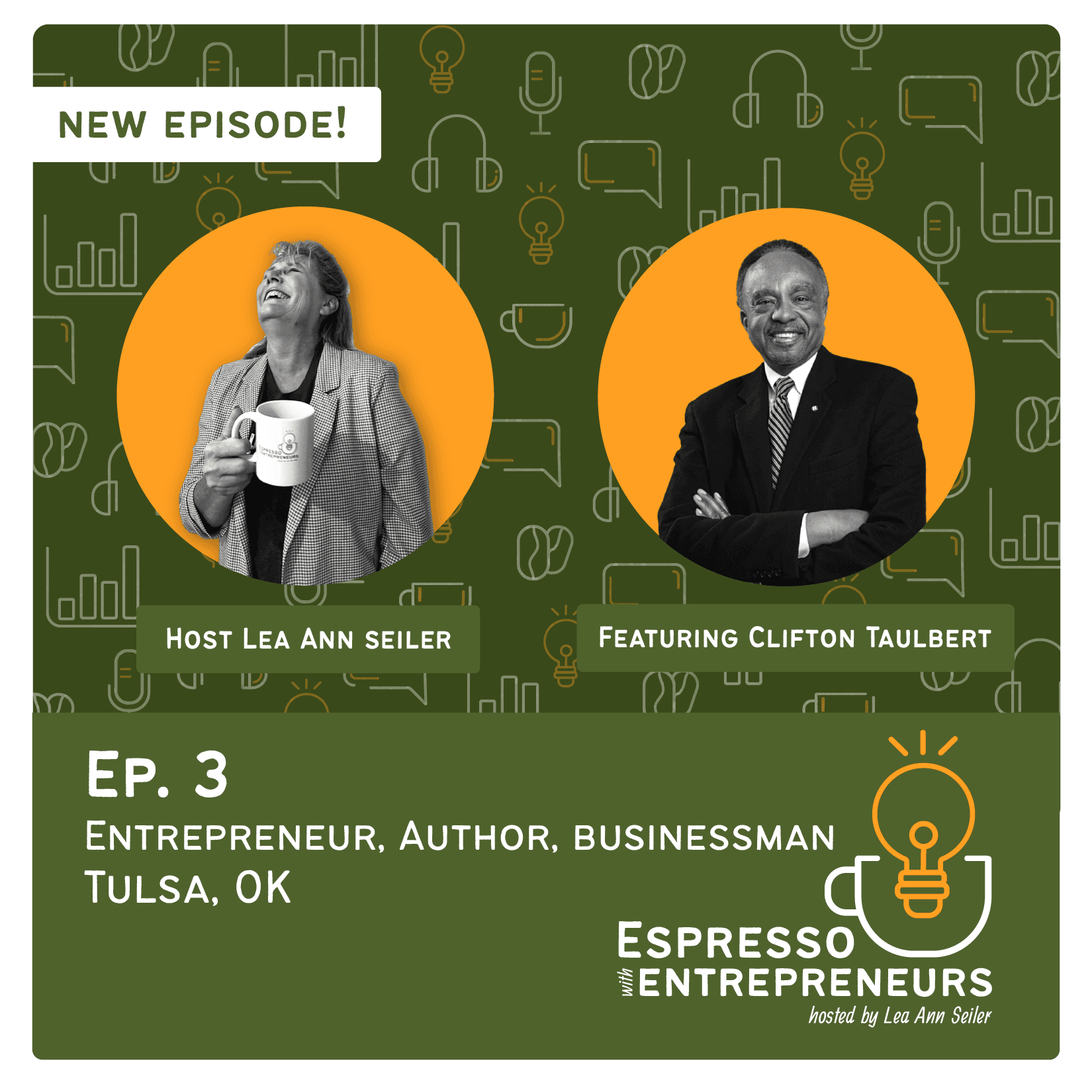 This episode of Espresso with Entrepreneurs features Mr. Clifton Taulbert, noted Entrepreneur, Author and Businessman. Clifton is the man who introduced Stairmaster to the world, and is known as "One of America's Most Outstanding Black Entrepreneurs" – Time Magazine. He is also the speaker of choice for Harvard University, US Federal Reserve, Bank of America and US Pentagon.  On top of all that….he is the President and CEO of both Freemount Corporation, and Roots Java.  Grab your cup and settle back for some incredible insight on Entrepreneurship and success from Clifton Taulbert!
Play Episode 56
Episode Resources
Remember our resources are accessible through our website
or www.energizingentrepreneurs.org:

• Free website resources
• e2's National Practitioners Network and e2 University Resources
• Monthly e2 Electronic Newsletter
• Pathways to Rural Prosperity Podcast
Subscribe
Subscribe and listen by choosing your favorite platform below.