Blog Posts
July 2018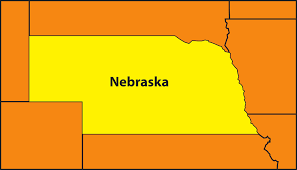 Insights from the Entrepreneurial Ecosystem Building Field - Growing Entrepreneurs in Nebraska
In the Center's January newsletter, we shared where the U.S. entrepreneurial "hot spots" are and how the Center is engaged in entrepreneurial ecosystem building in each of them. This month, we explore what we're learning in Nebraska.
May 2018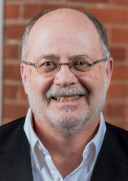 Why isn't entrepreneurship a more mainstream development strategy in America?
Don Macke provides examples with links to organizations making good progress toward using entrepreneurship as an emerging economic development strategy. Click on the headline for the full story.
March 2018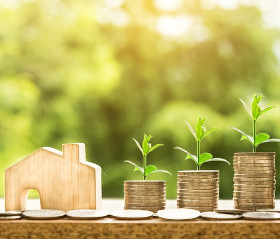 Growing Stronger Locally-Rooted Entrepreneurs
In rural communities, most entrepreneurs have relatively small businesses. Developmentally, at any specific point in time, there is only so much capacity available to grow the venture even when greater development opportunity may be present. Helping local entrepreneurs become more competitive by capturing more local spending (a much easier and less risky proposition when compared to selling to larger markets outside of the local community) positions them for greater success and may enable some to move to selling outside of the local community. You'll learn how you how you can achieve this goal using data and engagement techniques, by clicking the headline above!
February 2018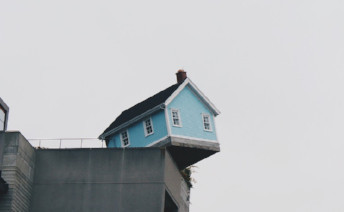 Entrepreneurship and Communities on the Margin
Across America, despite all our prosperity, too many places continue to struggle – with unemployment, high rates of poverty and too much despair. Often these communities face the associated challenges of crime and drug addiction. Why should we care? We can think of five reasons. Click the headline to read more.
Spurring Entrepreneurship Starts By Talking With Talent
Creating sustainable entrepreneurial ecosystems begins with assessing e-talent. Don Macke explains the importance of understanding local talent in this Route Fifty commentary.
November 2017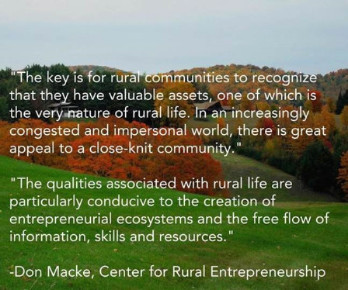 Rural Communities' Untapped Potential for Growth
Don Macke makes the case for building entrepreneurial ecosystems in communities struggling to survive in this commentary written for Governing magazine.
August 2017
Strategic Community Development - Growing Prosperous Rural Communities
In our work with communities, we have come to embrace what we call "strategic community development" with the goal of increasing and sustaining prosperity through investments of time, talent and treasure to ensure that the community is vibrant, successful, thriving - a great place to live and work - in a generation (about 25 years); the kind of place children and grandchildren can uncompromisingly call home. Through our current work in Nebraska, we've articulated several attributes of strategic community development that are applicable to every community, regardless of size, location or situation.
Download the complete paper by clicking the title above.
May 2015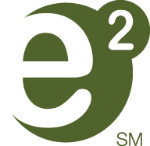 Creating Entrepreneurial Communities:  Building Community Capacity for Ecosystem Development
In this paper published May 29, 2015 in Community Development, Volume 46, Number 5, 2015, authors Don Macke, Deb Markley and Tom Lyons draw on field-based learning, primarily in Kansas and Australia, to develop the conceptual underpinnings for an approach to creating entrepreneurial communities.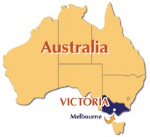 Insights from Australia - Entrepreneurship Down Under
Don Macke shares details about the exciting work he had the chance to learn from and impact during a two-week walkabout in Victoria, Australia April 16 - May 2, 2015. This paper discusses the implications of de-industrialization and provides specific examples of entrepreneurialism Down Under.
April 2015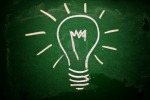 Entrepreneurs and Innovation - Increasing Entrepreneur Success through Innovation
In this paper, we focus on the interesting topic of innovation and its relationship with entrepreneurial development. Our team spent time exploring a number of readings related to innovation. We've captured some of this discovery in this thought paper.