Jackson Swearer – STARTUP Hutch Ecosystem Building in Hutchinson, Kansas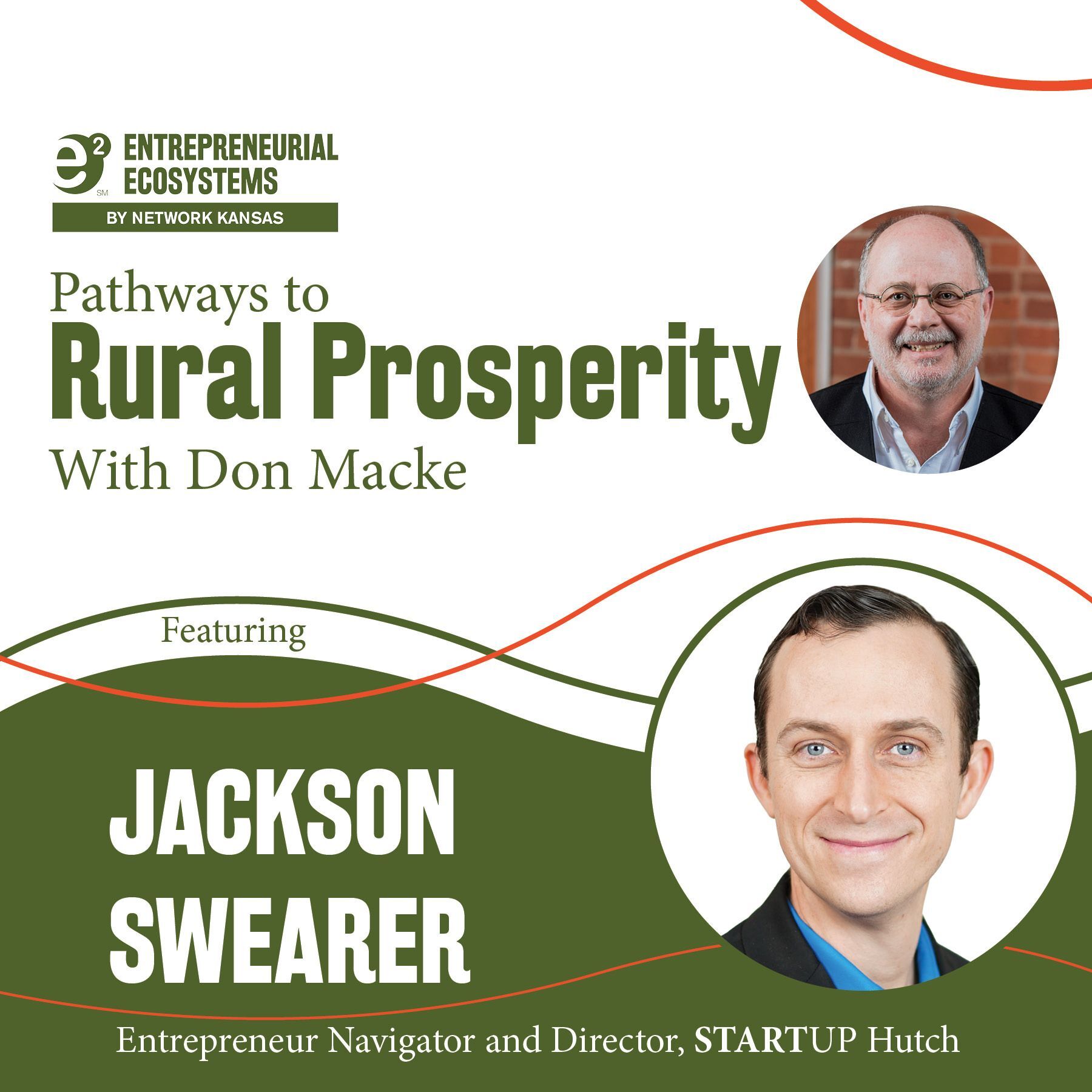 In this edition of Pathways to Rural Prosperity Podcast, Don Macke with e2 Entrepreneurial Ecosystems hosts Jackson Swearer, the Entrepreneur Navigator and Director with STARTUP Hutch serving Hutchinson and Reno County, Kansas. This community in South Central Kansas is both urban and rural with a rich history of entrepreneur-focused community economic development. In this episode Don and Jackson reflect on this entrepreneurial ecosystem story with lots of lessons for other communities seeking to make entrepreneurship the foundation for all development.
Play Episode 56
Episode Resources
Remember our resources are accessible through our website
or www.energizingentrepreneurs.org:

• Free website resources
• e2's National Practitioners Network and e2 University Resources
• Monthly e2 Electronic Newsletter
• Pathways to Rural Prosperity Podcast

More about Hutchinson and Reno County, KS

Hutchinson Community Foundation
Subscribe
Subscribe and listen by choosing your favorite platform below.