November 2017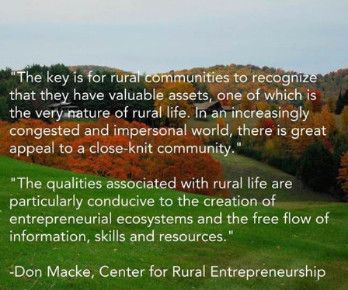 Rural Communities' Untapped Potential for Growth
Don Macke makes the case for building entrepreneurial ecosystems in communities struggling to survive in this commentary written for Governing magazine.
August 2017
Strategic Community Development - Growing Prosperous Rural Communities
In our work with communities, we have come to embrace what we call "strategic community development" with the goal of increasing and sustaining prosperity through investments of time, talent and treasure to ensure that the community is vibrant, successful, thriving - a great place to live and work - in a generation (about 25 years); the kind of place children and grandchildren can uncompromisingly call home. Through our current work in Nebraska, we've articulated several attributes of strategic community development that are applicable to every community, regardless of size, location or situation.
Download the complete paper by clicking the title above.
May 2015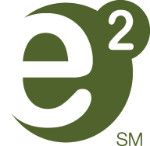 Creating Entrepreneurial Communities:  Building Community Capacity for Ecosystem Development
In this paper published May 29, 2015 in Community Development, Volume 46, Number 5, 2015, authors Don Macke, Deb Markley and Tom Lyons draw on field-based learning, primarily in Kansas and Australia, to develop the conceptual underpinnings for an approach to creating entrepreneurial communities.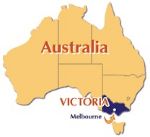 Insights from Australia - Entrepreneurship Down Under
Don Macke shares details about the exciting work he had the chance to learn from and impact during a two-week walkabout in Victoria, Australia April 16 - May 2, 2015. This paper discusses the implications of de-industrialization and provides specific examples of entrepreneurialism Down Under.
April 2015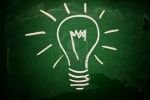 Entrepreneurs and Innovation - Increasing Entrepreneur Success through Innovation
In this paper, we focus on the interesting topic of innovation and its relationship with entrepreneurial development. Our team spent time exploring a number of readings related to innovation. We've captured some of this discovery in this thought paper.