Espresso with Entrepreneurs: Dave Hill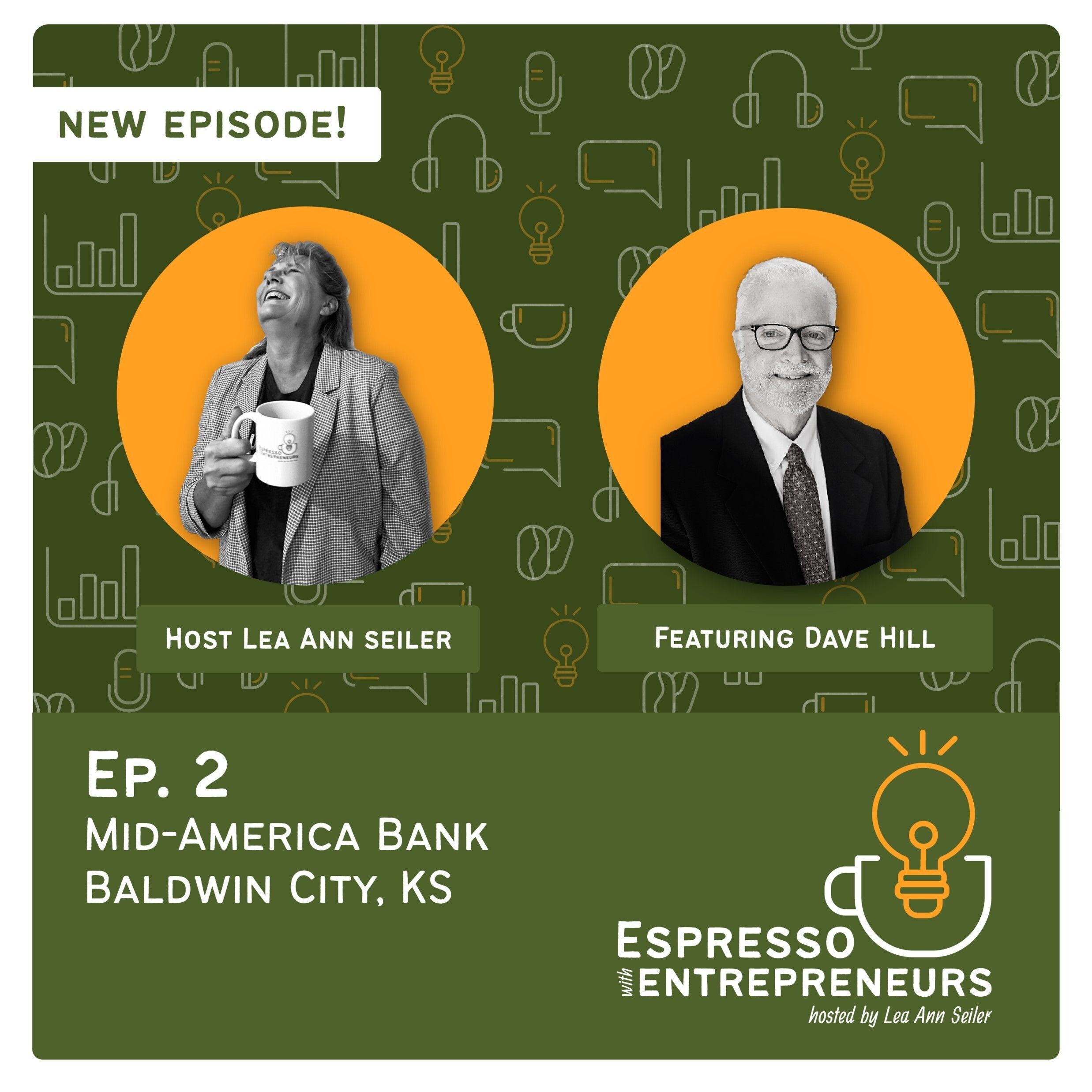 In this edition of Espresso with Entrepreneurs, Lea Ann Seiler of NetWork Kansas is joined by Dave Hill from Mid-America Bank. Get ready for a deep dive into Dave's extensive banking experience and his remarkable entrepreneurial journey. Dave is not only a banker, he's a community-driven visionary who has transformed Baldwin City and Douglas County, Kansas, through his commitment to entrepreneurship and redevelopment.  He discusses how important mentorship and a commitment to personal finance is to entrepreneurs. Grab your favorite coffee, settle in, and explore how Dave's passion is fueling the entrepreneurial ecosystem in Northeast Kansas!
Play Episode 55
Episode Resources
Remember our resources are accessible through our website
or www.energizingentrepreneurs.org:

• Free website resources
• e2's National Practitioners Network and e2 University Resources
• Monthly e2 Electronic Newsletter
• Pathways to Rural Prosperity Podcast
Subscribe
Subscribe and listen by choosing your favorite platform below.