Entrepreneur Navigators with Alisha Juelfs and Rachael Barry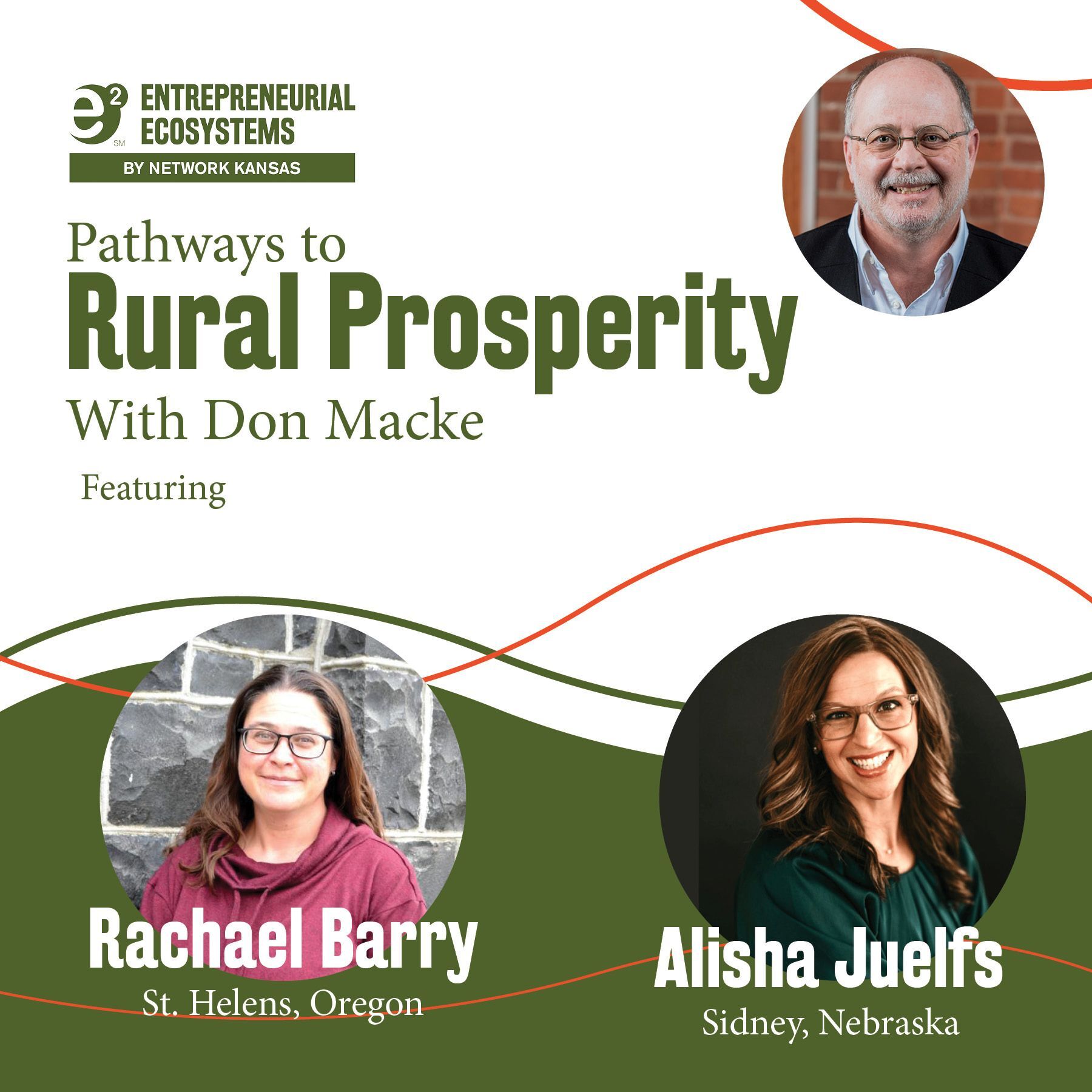 In this edition of Pathways to Rural Prosperity Podcast Don Macke with e2 Entrepreneurial Ecosystems hosts hosts Rachael Barry from St. Helens, Oregon and Alisha Juelfs from Sidney, Nebraska focusing on Entrepreneur Navigators. Both Rachael and Alisha were part of e2's Spring 2023 Entrepreneur Navigators Professional Training. Rachael is a community leader working with an eNavigator in this part of Oregon and Alisha is the eNavigator for Sidney and Cheyenne County, Nebraska. We will talk about the professional training and their perspective of eNavigation within their emerging community-centered entrepreneurial ecosystems. 
Play Episode 52
Episode Resources
Remember our resources are accessible through our website
or www.energizingentrepreneurs.org:

• Free website resources
• e2's National Practitioners Network and e2 University Resources
• Monthly e2 Electronic Newsletter
• Pathways to Rural Prosperity Podcast

Entrepreneur Navigators are possibly the most important first major ecosystem investment a community can make to enhance entrepreneurial ecosystem impact.
Subscribe
Subscribe and listen by choosing your favorite platform below.