Rural Entrepreneurial Venture and Compeer Financial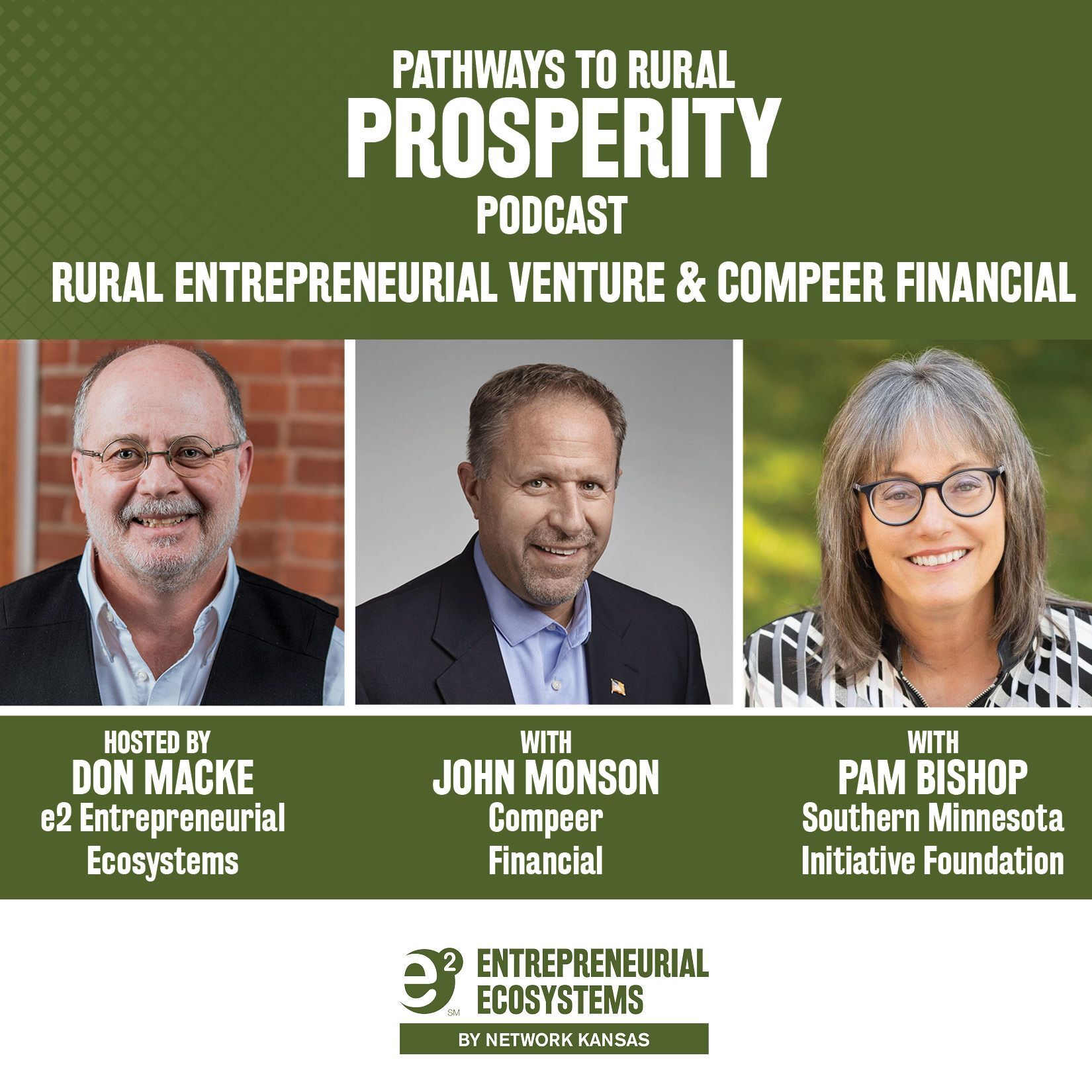 In this edition of Pathways to Rural Prosperity Podcast, Don Macke with e2 Entrepreneurial Ecosystems hosts John Monson with Compeer Financial and Pam Bishop with the Southern Minnesota Initiative Foundation (SMIF) focusing on the exciting partnership between Compeer Financial and the SMIF to expand REV (Rural Entrepreneurial Venture) in its home of Minnesota and into Wisconsin and Illinois.  Our conversation will explore the vision behind this collaboration and its potential to expand Entrepreneurial Communities initiatives in the upper Midwest.
Play Episode 49
Episode Resources
Remember our resources are accessible through our website
or www.energizingentrepreneurs.org:

• Free website resources
• e2's National Practitioners Network and e2 University Resources
• Monthly e2 Electronic Newsletter
• Pathways to Rural Prosperity Podcast
Subscribe
Subscribe and listen by choosing your favorite platform below.