NetWork Kansas' Entrepreneurship Community Partnership Best in Class in Rural America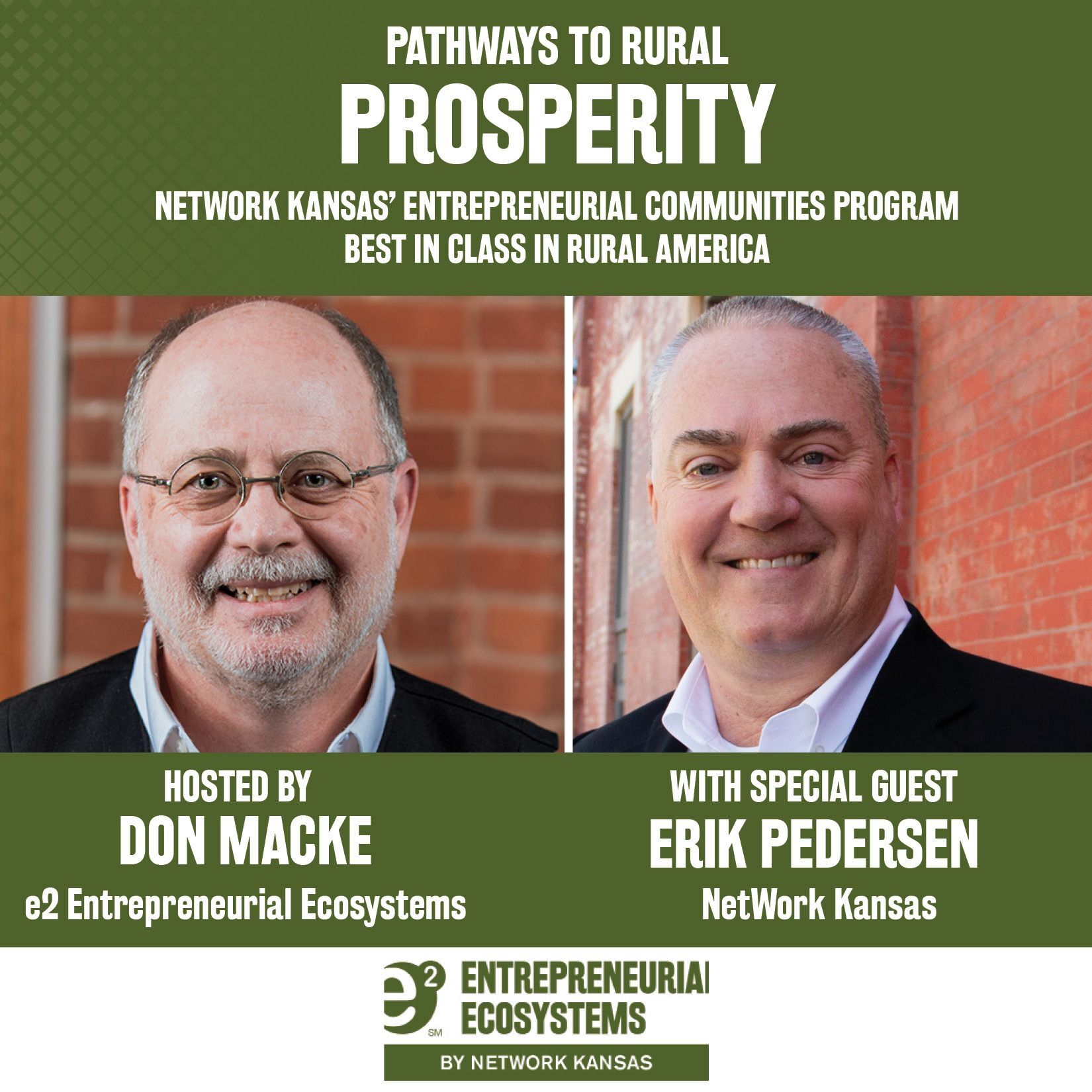 NetWork Kansas (created in 2004) is most likely North America's most robust, longest running and highest impact statewide community-centered entrepreneurial ecosystem-building initiative. Central to NetWork Kansas' remarkable sustained level of entrepreneurial deal flow is its Entrepreneurship (E-) Community Partnership, launched in 2007. Erik Pedersen, President and COO, leads NetWork Kansas' E-Community Program that now saturates many of both Kansas' rural and, increasingly, distressed urban communities. NetWork Kansas' Entrepreneurship Community Partnership is best in class and offers inspiration and learning opportunities for both rural and urban communities.
Play Episode 44
Episode Resources
Remember our resources are accessible through our website
or www.energizingentrepreneurs.org:

• Free website resources
• e2's National Practitioners Network and e2 University Resources
• Monthly e2 Electronic Newsletter
• Pathways to Rural Prosperity Podcast
Subscribe
Subscribe and listen by choosing your favorite platform below.