IEDC and Entrepreneurial Development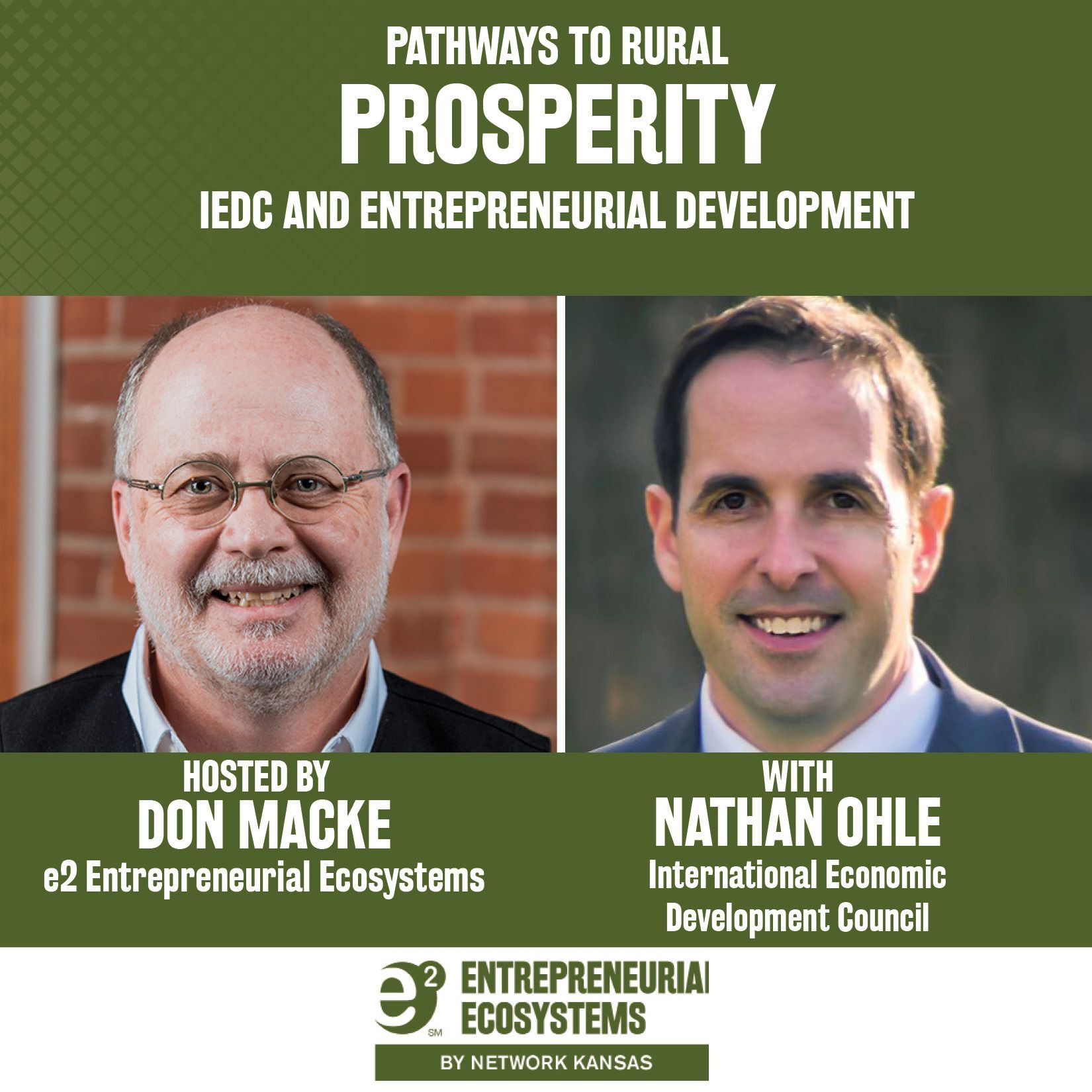 Nathan Ohle is the President and CEO of the International Economic Development Council or IEDC for short.  IEDC is the world's largest economic development professional organization. IEDC is now offering a wider range of resources, including professional training and certification focusing on entrepreneur-led economic development. This month, Nathan is Don's guest on Pathways to Rural Prosperity Podcast. This podcast explores Nathan's development journey, IEDC's mission and resources and its growing commitment to all communities, including rural communities, and entrepreneurship.
Play Episode 48
Episode Resources
Remember our resources are accessible through our website
or www.energizingentrepreneurs.org:

• Free website resources
• e2's National Practitioners Network and e2 University Resources
• Monthly e2 Electronic Newsletter
• Pathways to Rural Prosperity Podcast
Subscribe
Subscribe and listen by choosing your favorite platform below.