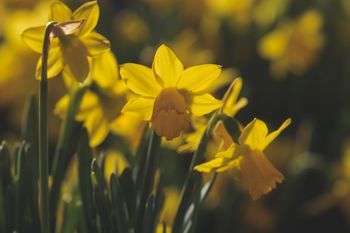 This month we're taking a break from posting original material on entrepreneurial ecosystem building to share what we think are helpful and inspiring stories coming from communities of all sizes in response to the COVID-19 pandemic and other stories of hope. In the meantime, you can access our first three months of materials here.
Over the past month our conversations surrounding the pandemic and entrepreneurs have led us to believe there are some common threads to those businesses that will survive and thrive beyond this pandemic:
They were some of the quickest to recognize the potential impact and begin strategizing adaptations.
They are flexible, forward-looking, and see opportunity in challenges.
They are focused on the well-being of their employees and partners.
They see value in collaborating on solutions and supporting competitors even in a time of need.
In short, the "sur-thrivers" are the folks who are rooted in the community, are working toward the good of the whole, and will take away lessons for what can be done better in the future. Once we move into pandemic and recession recovery, growing community-centered entrepreneurial ecosystems will be more important than ever.
Be safe, be well, and please take some time to enjoy Spring!
For the full April Newsletter, click HERE.