Ord, Nebraska: The Long Road Home with Robert Stowell, community leader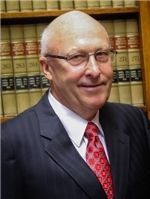 In this episode Don Macke talks with Robert Stowell. Bob has been a visionary and leader in Ord and Valley County, Nebraska region's remarkable evolution from challenge and despair in 2000 to one of America's most thriving rural communities today. This podcast is part of e2's focus on Ord and the lessons it holds for other rural communities seeking prosperity.
Play Episode 29
Episode Resources
Paper including links to eship stories, leadership and ecosystem papers and videos.

Pathways to Rural Prosperity Podcast episode with David Iaquinta talking about the role of leadership in Ord's development journey.

Find out more about this opportunity to utilize e2's development framework in your community.
Subscribe
Subscribe and listen by choosing your favorite platform below.