New Resident Attraction and Entrepreneurship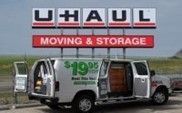 For decades the migration pattern in America has been from rural to urban areas. Currently, there is a countertrend with some of America's city residents moving to rural communities. New resident attraction is a development opportunity but also a necessity for many rural communities. In this episode, Shelley Paasch and Don Macke explore the trends and possibilities.
Play Episode 24
Episode Resources - Thought Papers
January 2021 thought paper
Please check out our other Likely Entrepreneurial Development Opportunity Strategy Guides in our resource library!
Subscribe
Subscribe and listen by choosing your favorite platform below.