Top 10 eEcosystem Resources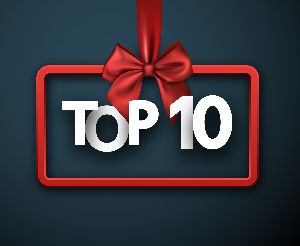 We hope you explore these suggestions for your work in 2019!
#1 – SourceLink. In my home state of Nebraska, we are finally building a SourceLink resource. Over the years we have followed the progression of SourceLink, first in the Kansas City region, then across Kansas, and now throughout the country. SourceLink is a foundational infrastructure for anyone growing an entrepreneurial ecosystem.
#2 – Economic Gardening. I remember my first trip to Littleton, Colorado and my time with Chris Gibbons. Economic Gardening, particularly when coupled with Stage 2 growth entrepreneurs, is a remarkable resource. Chris' vision, his team's hard work and support from the Edward Lowe Foundation has made Economic Gardening a powerful resource for entrepreneurial development.
#3 – YourEconomy. I first met Mark Lange when he was developing YourEconomy through the Lowe Foundation. Now Mark and his team are based at the University of Wisconsin and YourEconomy is one of the finest business data resources I have ever used.
#4 –Youth Resources. There are some amazing youth and young adult entrepreneurship resources. I have two old time favorites and a new one worth your attention. First, there is Nebraska Extension's ESI curriculum. Second, there is the work of Craig Schroeder focusing on youth attraction, engagement, and entrepreneurship. Finally, Gallup is launching its new Future Builders resource and program.
#5 – Kauffman Foundations "Playbook." The Center for Rural Entrepreneurship got its start in part from the Ewing Marion Kauffman Foundation. Jay Kayne with the Foundation played a central role in fostering our work. Today, a newer generation of visionaries lead the Kauffman Foundation. They are providing infrastructure focused on entrepreneurial ecosystems. Get involved with the Foundation and spend some time with the Playbook Draft 2.0.
#6 – Dell Gines and Federal Reserve Bank of Kansas City. Dell Gines is not so much a resource as one of the most powerful and articulate champions of entrepreneur-led economic development in America. Based out of the Omaha branch of the Federal Reserve Bank of Kansas City, Dell and the Bank provide objective and practitioner-tested information through their reports, convenings, and talks.
#7 – NetWork Kansas. One reason I am making my new home with NetWork Kansas is because I believe it is a "best in class" example of entrepreneurial ecosystem development with its work across Kansas.
#8 – Resources & Tools for Business Success. My friend and colleague Kay Reynolds helped to create Resources & Tools for Business Success. I have used this web-based resources in community work across America. I believe every community committed to fostering entrepreneurs should use Resources & Tools for Business Success.
#9 – e2. The e2 or Energizing Entrepreneurs development framework has been shaped and tested by work across the United States and internationally, offering communities and regions a custom roadmap and process for growing entrepreneurial ecosystems.
#10 – Your Work. Innovation and best practices are an evolutionary process that is visioned, stimulated, and developed by the work of many. Each of you who labor in this entrepreneurship arena are contributing to our collective knowledge and practice. It has taken some time, but there is a growing entrepreneurship movement in America and globally. Thank you for your contributions!