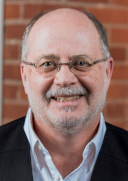 During the 1990s, I had the honor and opportunity to work with Governor Nelson and Lieutenant Governor Maxine Moul in Nebraska. I served as the Executive Director of the Nebraska Rural Development Commission and served on the Governor's cabinet.
This was a challenging but rich experience and it was during this time that I began to seriously question the merits of interstate business attraction and competition. During this time, Nebraska was in the "attraction" game in a big way. Under the previous administration, the state lost the ConAgra corporate headquarters to Chicago leading to the creation of massive state attraction incentives. I witnessed firsthand how "footloose" corporations were more than willing to let states offer abatements in hopes of attracting them to their state. In the end, as we learned to suspect, other more logical location factors, drove ultimate decisions, not abatements. Nebraska was used more than once to drive up the stakes in other states.
These experiences drove me to investigate entrepreneurship as a better development investment. Ultimately this led to my work with the Kauffman Foundation and the creation of the Center for Rural Entrepreneurship.
Recently Dell Gines with the Federal Reserve Bank of Kansas City asked folks, "why isn't entrepreneurship a more mainstream development strategy in America?" Here is my response:
Over-emphasis on Attraction. Although the Center is now working in 11 distinct geographies throughout the United States with our e2 framework, economic development funding and attention continues to be strongly skewed toward attraction. Those interested in entrepreneurship operate largely on the margins with regards to support and funding.
The Challenge of "How." Even where there are commitments to entrepreneurship-led development, we find folks struggling with how to proceed. In most cases they are attracted to higher profile solutions focused on specific ecosystem elements – more capital, incubators, accelerators, workshops and the like. We continue to struggle to get communities to understand the entrepreneurial talent they have, to take the time to identify what these entrepreneurs need and to focus their efforts on networking entrepreneurs to relevant solutions whatever they might be.
Lack of Local Capacity. For many communities – from very small and rural to micropolitan to core city neighborhoods – there is a lack of capacity to effectively and efficiently engage in their own development. Support for local development has eroded over the years. We also find significant regional differences from state to state, even for similarly sized communities. We are finding too many smaller and more rural communities lacking the capacity to effectively engage in basic entrepreneurship development work.
Lack of Support System. Given the high number of lower capacity communities operating on the margin, there is a need for a support system. However, there are few development organizations whose job it is to build capacity for grounded entrepreneurial development:
State Development Agencies – Most resources are focused on the jobs of attraction and maybe business retention.
Regional Development Organizations – These organizations are often project and grant management focused.
Development Financial Institutions – They focus on deploying capital and often have much more limited capacity to devote to providing technical assistance, let alone community capacity building. NetWork Kansas is one exception.
Confusing Resource Network – On the surface, there are lots of resources supporting entrepreneurs but connecting to these resources is challenging for entrepreneurs working in communities on the edge. There are exceptions like:
SourceLink
NetWork Kansas
Communities Unlimited
North Carolina Rural Center
Southern Minnesota Initiative Foundation
Northern Initiatives
Virginia Community Capital
Fortunately, there are a growing number of promising initiatives and organizations making good progress using entrepreneurship as a leading economic development strategy. We believe there is a growing eMovement. So what do you think?  Share your thoughts and stories. Contact Don at don@e2mail.org.