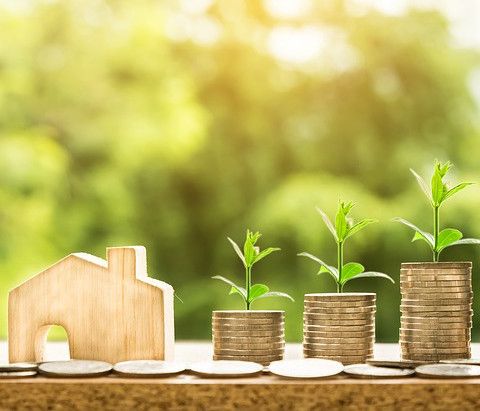 In rural communities, most entrepreneurs have relatively small businesses. Developmentally, at any specific point in time, there is only so much capacity available to grow the venture even when greater development opportunity may be present. Helping local entrepreneurs become more competitive by capturing more local spending (a much easier and less risky proposition when compared to selling to larger markets outside of the local community) positions them for greater success and may enable some to move to selling outside of the local community. We'll show you how you can achieve this goal using data and engagement techniques.
How to engage entrepreneurs--The Community Engagement Process
Communities need a proposition that will get local entrepreneurs to come out, engage and stay engaged. In Atwood, Kansas (county population of just 2,500), we used a simple marketing strategy to get local entrepreneurs engaged. We called it the 10% strategy, which focused on how we could work together to add just 10% to an entrepreneur's bottom line. We found this simple message, focused on increasing net income for local entrepreneurs, was compelling.
To keep entrepreneurs engaged and willing to encourage others to engage, we propose the creation of a lean and smart process to generate interest and value to the entrepreneur and their business from the first gathering or engagement to the last. Here is an example of one process to use:
Step 1 – Know Your Customers' Spending.  We can bring market research to the table that can create an opportunity for your community's entrepreneurs to begin thinking more objectively and strategically about their current and potential customers. Through this activity, we can share some data and create some structured discussions around "knowing your customers spending habits." Remember, most business people are spending most of their time simply running their businesses. In this activity, we want to break that pattern and get them to begin thinking about their customers – positioning them to explore ways to drive more consumer spending from both existing and new customers. This activity could be structured around 90-minute time blocks with 20 minutes of market research presentation, 40 minutes of small group structured exploration and sharing, and then 20 minutes of group share back.
Step 2 – Test Ways to Capture More of their Spending. The second 90-minute session or activity builds on market opportunity discovery (session 1) and helps entrepreneurs think about how to capture more of the available spending opportunity. This session introduces the "value proposition" concept (why consumers spent money and where), how to test market potential and results in a personal game plan to exercise this process of niche market development.
These first two steps can be broken into additional sessions to provide more time and space for exploration, discovery, learning, and commitment to action. Additionally, this process can be focused on specific areas like tourism, recreational tourism, downtowns, artisans, and the like.
Step 3 – Explore Value Clusters to Capture Even More Spending.  Most of the competition for retail and service related spending is comes from very large companies. They have the advantage of scale which translates to lower costs and greater competitive edge. Local entrepreneurs must consider price, but cannot compete alone on price. Scale and size matter. However, by collaborating, a group of smaller businesses (e.g., a main street area or recreational tourism related ventures) can achieve greater scale enabling greater market capture.
Research Can Help
Most entrepreneurs love data. The use of data can create a fun and interesting environment for strategic reflection and exploration. We use affordable data to provide your entrepreneurs with windows into their markets and consumers. Below is an overview of some of the various reports that we can develop to help your entrepreneurs understand opportunities:
Development Opportunity Profile – brings together a range of data so that you understand the regional context and the population, employment and income trends for your community. (You are welcome to download a sample profile.) We also identify the primary drivers of your community's economic success so you'll be in a better position to focus in on your community's genuine development opportunities including data from:
Market Profile - provides a "census type" overview of the households residing in the community
Tapestry Profile - identifies those household types that are resident in the community. Within this Profile there are hot links to four-page descriptive summaries of the attributes (as consumers) of these household types. This can be great information in thinking about your consumers and their likely preferences.
Household Disposable Income Profile - This profile can be used to estimate total potential community consumer spending for households.
Market Potential Profiles - more detailed and granular market potential profiles including:
Retail Market Potential
Electronics and Internet Market Potential
Finances Market Potential
Health and Beauty Market Potential
Restaurant Market Potential
Pets and Products Market Potential
Expenditure Reports - Complimenting the Market Potential Profiles, there are a series of Consumer Expenditure Reports focusing on the following areas:
House and Home Expenditures
Retail Goods and Services Expenditures
Automotive Aftermarket Expenditures
Financial Expenditures
Medical Expenditures
Recreation Expenditures
By helping your entrepreneurs capture more local spending – with the data and engagement process described above – you can identify and engage your entrepreneurial talent. In helping some of this entrepreneurial talent become more competitive, you are not only growing more capable rooted entrepreneurs and locally owned ventures but contributing to more broadly shared and sustained community prosperity.
I welcome your comments and insights...even push back. Email me at don@e2mail.org.