Growing Entrepreneurs in Nebraska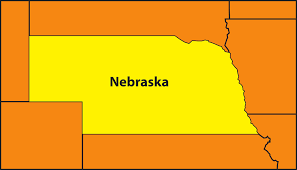 For nearly three decades, we have been engaged in fostering entrepreneurship as a development strategy in rural America. Early support came from the Ewing Marion Kauffman Foundation and the Rural Policy Research Institute (RUPRI), building on the learning from the earlier Rural Entrepreneurship Initiative "Discovery State" process (in WV, ME, MN, MO, CO and TX) also supported by Kauffman and RUPRI. 
The W.K. Kellogg Foundation's support for HomeTown Competitiveness (HTC) in Nebraska, with our partners the Nebraska Community Foundation and Heartland Center for Leadership Development, set the stage for our continued learning. Entrepreneurship, along with youth, philanthropy and leadership, comprised HTC's four-pillar approach to strengthening rural communities. Our first book in 2005 captured early learning about the "why" and "how" of entrepreneur-focused development. Finally, our 2011 book provided a refined ecosystem building framework developed from our continued fieldwork and learning.
Today we are engaged in entrepreneurial ecosystem building with partners in multiple landscapes including Nebraska, Kansas, Oregon, North Carolina, Minnesota, West Virginia, Kentucky and Ohio. In the coming months, we will be highlighting our work in and learning from these diverse rural regions. This month, I share emerging work in my home state of Nebraska.
Growing Entrepreneurs in Nebraska
Nebraska is my home and also an early leader in entrepreneur-focused development, beginning with the Center for Rural Affairs' Rural Enterprise Assistance Program (REAP). REAP grew out of the 1980's agricultural crisis and was informed by the Grameen Bank Bangladesh and microlending strategy. That was followed by our HTC work where we saw the importance of entrepreneurship as one of the pillars for creating more prosperous rural communities. HTC provided an opportunity to work in a number of rural Nebraska communities, and it has informed our work ever since.
Today there is an emerging and exciting new entrepreneurship initiative in Nebraska being launched by the University of Nebraska-Lincoln Extension Community Vitality Initiative (CVI) and the Nebraska Business Development Center (NBDC). The Nebraska Entrepreneurship Initiative will bring SourceLink resources to all of Nebraska (both urban and rural) and launch an Entrepreneurial Communities strategy in rural Nebraska. A team of about a dozen Extension educators are being mobilized to provide community coaches for rural communities seeking to become entrepreneurial communities. This work builds on  NetWork Kansas' E-Communities Program and our E Communities  framework. As always, I'd love to hear about your experiences; contact me at don@e2mail.org.