Southern Minnesota Initiative Foundation's rural eEcosystem process, the Rural Entrepreneurial Venture (REV), is described in this video.
REVing Up Entrepreneurship - Podcast

Listen to Don Macke and Pam Bishop, Vice President Economic Development, Southern Minnesota Initiative Foundation, talk about the e2 framework used to energize entrepreneurs in six southern Minnesota communities as part of a series, Vital Connections on Air, produced by the University of Minnesota Extension Center for Community Vitality.
Learn More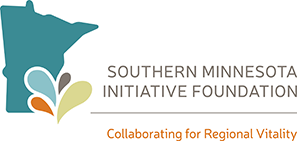 For more info on the e-communities and REV work in Minnesota, visit the SMIF website.