For over 25 years we have searched for community-centered economic development strategies and approaches appropriate for rural communities, regions and states. Working throughout North America, we evolved our Energizing Entrepreneurs (e2) Development Framework and a corresponding resource library known as e2 University. In collaboration with NetWork Kansas, one of rural America's leading statewide entrepreneurial ecosystems, we are hosting a National Entrepreneurial Ecosystems (e2) Network comprised of practitioners and consultants working to grow entrepreneurial talent and build smart eEcosystems to support entrepreneurs by employing the e2 Development Framework.
About the National e2 Network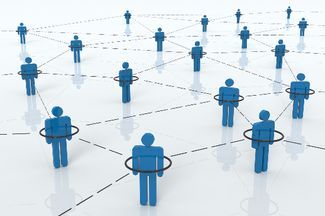 By joining the National e2 Network, you and your organization can access, without cost, our e2 Development Framework and e2 University digital platform in return for agreeing to let e2 learn from your experiences so that we may continuously improve the framework and resources for others. Additionally, as part of joining the network, you will be able to connect to other member consultants and practitioners as well as have access to e2 analytics at a discounted cost.
To Join the National e2 Network
Contact Don Macke at don@e2mail.org for more information or to join!
Professional Development and Certification Opportunities
Soon the International Economic Development Council (IEDC) will offer enhanced entrepreneurship-focused professional development and certification opportunities. IEDC's commitment to offering these additional professional development opportunities is important for development practitioners. e2 has been part of the initiative contributing to this important opportunity. If you are a member of IEDC stay tuned for announcements. If you are not a member of IEDC, consider joining.
Kauffman Foundation's Eship Summits
From the beginning e2 has been a supporter and a member of the Kauffman Foundation's National Resource Providers network. The Foundation's Eship Summits are part of a larger movement to develop cutting edge strategies for entrepreneurship development and a way to become involved in a growing national and international learning and solution building community, network and movement.