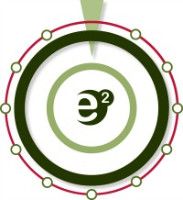 e2 Entrepreneurial Ecosystems helps communities increase prosperity through entrepreneur-focused economic development and ecosystem building. Led by Don Macke, e2 has a national team of practitioners who bring research, coaching, incubation, market intelligence and other expertise to this work.
What We Do
Mentoring. We mentor and coach new practitioners seeking to pursue entrepreneur-led development. We provide advice and support for building entrepreneurial ecosystem strategies that work.
Analytics Support. e2 helps communities and regions understand their entrepreneurial potential through research, resources and downloadable tools.
e2 University (e2U) is our platform for sharing guides, papers, stories, tools, and resources with communities wanting a deep dive into eEcosystem building. Don Macke leads the e2U team with analytics support from Cathy Kottwitz and report preparation from Ann Chaffin. Special recognition for their e2U legacy contributions goes to Dana Williams and Deb Markley, LOCUS Impacting Investing.
Fostering the eMovement. We support the national entrepreneurship movement along with our partners including the Federal Reserve Bank of Kansas City, SourceLink, Edward Lowe Foundation, Kauffman Foundation, and NetWork Kansas. We are a founding member of Start Us Up:  America's New Business Plan, a coalition dedicated to strengthening entrepreneurship across America. Together, we continue to advance the foundational ideas of building entrepreneurial ecosystems and entrepreneurship-led economic development.