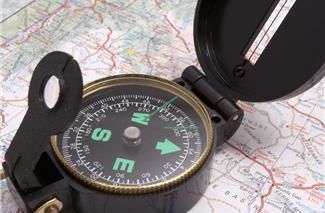 Our Entrepreneurial Communities framework and resources can help you chart your community's course toward greater prosperity. With extensive experience spanning decades helping communities and regions of all sizes, we can help you design and implement a road map for entrepreneur-focused development that produces results.
About the eCommunities Framework

Listen to Don Macke and Pam Bishop, Vice President Economic Development, Southern Minnesota Initiative Foundation, talk about the e2 framework and how its being used to energize entrepreneurs in Minnesota in Vital Connections on Air.
Downloadable Resources
We can help you get started and raise community awareness around the opportunity of entrepreneur-focused economic development. We help you identify and grow a stakeholders group within your community, which is necessary for moving forward.

Our Five-Point Opportunity AssessmentTM is research-based and field tested. This assessment is quick and affordable. It can help your community or region create an optimal starting point and an entrepreneur-focused strategy that will yield both critical, early success and sustained impacts.

We have helped communities and regions across North America develop entrepreneur-focused economic development strategies that work and can change fundamental trend lines for the better. Our approach is to provide a road map that your community can use to create an effective and efficient game plan.

The keys to success are a smart game plan and strong execution of the game plan. Our Entrepreneurial Communities program has extensive, long-term experience working with communities to provide technical assistance and training support necessary for optimal game plan execution. Bottom line, strong execution leads to earlier and better desired economic development outcomes.

Two primary reasons economic development fails are weak funding and failure to sustain the strategy. Our Entrepreneurial Communities program has extensive experience helping communities and regions grow funding for their strategy and ensure sustainability of efforts enhancing outcome realization.