In 2017 the Center was acquired by Virginia Community Capital (VCC), a community development financial institution (CDFI), to be part of the team that launched LOCUS Impact Investing, a social enterprise with a mission to empower place-focused foundations to invest their capital locally to build prosperous, vibrant communities. The Center's community development philanthropy work and analytic tools, including Transfer of Wealth™ Opportunity Analysis, will continue to evolve and bring value to foundations as part of the broader LOCUS mission. Learn more here. You can continue to explore our entrepreneurship work on this website. We look forward to providing a more comprehensive range of solutions for communities through this transition!

---
Donor Opportunity Analysis is another way we bring Empowering Research to community leaders as a decision-making tool. It is a package of strategic planning tools that provides nonprofit executives, staff and board members with deeper understanding of their communities and the opportunities for strengthening community-based philanthropy. These powerful research tools are developed as a follow up to the Transfer of Wealth™ analysis. Donor Opportunity Analysis tools will help nonprofits, such as community foundations, take data-driven decision making to a whole new level by making the connections between needs, capacity and strategy.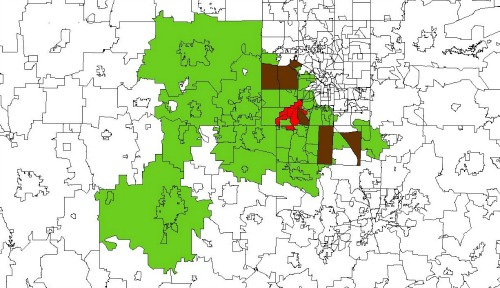 Donor Opportunity Analysis...
Provides your foundation with the data needed to be more strategic in allocating scarce resources based on the location and general characteristics of "high capacity households" within a county.
Supports and/or re-energizes an existing fund, initiative, leadership role or strategic grantmaking approach at your nonprofit.
Allows your nonprofit to better understand its region and make stronger, more strategic decisions through the use of secondary and primary data.
Sample Donor Oppportunity Analysis Reports
Below is a collection of sample documents and reports. Feel free to download them or contact Don to see how you might benefit from your own Donor Opportunity Analysis. Don't forget to check out our Community Development Philanthropy resource library for even more resources!
for the Community Foundation of Lorain County

for the Community Foundation of Central Missouri

for the Foundation for Appalachian Ohio

for the Foundation for Appalachian Ohio

for the Foundation for Appalachian Ohio

for the Foundation for Appalachian Ohio