Generational Diversity Analysis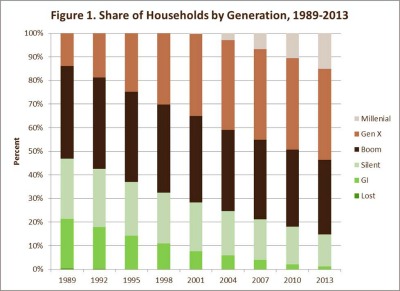 The first step in addressing critical community issues is to understand your starting point, including your community's unique generational makeup. Some communities are aging naturally as population declines, while others are intentionally attracting retirees. Others are luring tech-savvy millennials or those seeking a small town quality of life. Whatever your community's unique situation, you will be better equipped to support the community building process if you understand generational diversity.
Our Generational Diversity Analysis helps guide community engagement strategies to insure that the current and future direction of the community is decided and guided by a group of residents who reflect not only the racial, ethnic and gender diversity of a place but also its generational diversity. This analysis is one way we bring Empowering Research to community leaders as a decision-making tool.
Generational Diversity Analysis...
Gives you the information needed to be forward thinking in terms of understanding your future donors, stakeholder, volunteers, etc.

Helps you target board, staff and volunteer recruitment efforts toward a desired generational group

Provides good content for holding a community conversation about engaging the generations on critical community issues
Sample Generational Diversity Reports
Below is a collection of sample documents and tools. Feel free to download them or contact Don Macke to see how you might benefit from your own Generational Diversity Analysis. Don't forget to check out our Community Development Philanthropy resource library for even more resources!
PowerPoint presentation accompanying a podcast discussing our 3-part webinar series on Generational Diversity Analysis