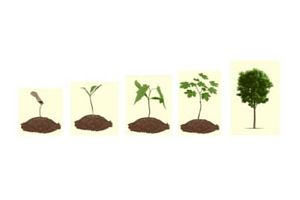 If your development goals include increasing the number of new businesses and helping existing businesses grow, we know that you first must work with your entrepreneurs. Entrepreneurs are the drivers behind business growth and you need to identify them, engage them and then work with them to understand and meet their needs. We recognize that working with entrepreneurs is an art and a science, and we have the resources you will need to get better at working with these creative and innovative community residents.
To get started, download the following resources:
Five Myths about Entrepreneurs
Valley County Nebraska Success Story
Meaningful Business Development in NC's Mountains
For materials referenced in our book: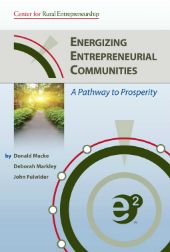 Fairfield, Iowa story (p. 20)
Growth entrepreneur story (p. 30, 149, 157)
Five Myths About Entrepreneurs (p. 103)
Understanding and targeting entrepreneurs tool (p. 104)
Valley County Nebraska case study (p.112)
High Country North Carolina story (p. 113)
Sample intake form (p. 119)
Webinar on tracking data (p. 125)
Outcome Metrics (p. 128)
Webinar on Red flags in entrepreneur coaching (p. 137)
Sample entrepreneur coach job description (p. 140)
Sample request for qualifications proposal (p. 141)
Working with Entrepreneurs package – see information below (p. 141)
The Four Working With Entrepreneurs Packages
How do we create real value for our entrepreneurs? Learn the art and science of working with entrepreneurs by applying the tools in this package. Identify and support your entrepreneurial talent as a way to grow your economy.

Sooner rather than later, you need to begin the all-important process of reaching out to entrepreneurs, learning who they really are, what they are trying to do, and how you can help them. Your ultimate goal is to bring them into your system, make them your clients, and refer them to resources that can help them. This package explores the art and science of entrepreneur outreach, intake, screening, and effective referrals and will give you "hands-on" content that you can use when you start working with entrepreneurs and begin the networking process.

Learn how to take a portfolio approach to working with entrepreneurs, based on your talent mapping and targeting. Explore simple but effective ways to manage and track this portfolio so that you can work effectively and create impact.

Learn how to set clear and realistic goals and then measure performance against those goals. Understand the importance of measuring business and economic outcomes and sharing stories of entrepreneurial success.