Strategy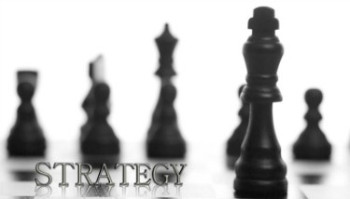 A great game plan, well executed, is the key to entrepreneurial success. But, what are the elements of that game plan?
The Center's Strategy resources are designed to help you move from opportunity assessment to the development of a great game plan for growing an entrepreneurial economy. A successful entrepreneurial community creates an ecosystem to identify, support and celebrate entrepreneurs. Just as a healthy natural ecosystem supports a diversity of life, a robust entrepreneurial ecosystem supports a critical mass of business, social and civic entrepreneurs who, in turn, contribute to a more prosperous community. Creating an Entrepreneurial Development System or EDS for short is an important step toward becoming a true entrepreneurial community.
To get started, download the following resources:
Economic Gardening summary
Ten Tips for Implementing an Economic Gardening Project by Christine Hamilton-Pennell
Revitalizing Rural Economies through Entrepreneurial Development Systems, FIELD, The Aspen Institute
Creating Systems for Entrepreneur Support, Erik Pages (page 4)
For resources referenced in our book:

The art of branding (p. 51 and 106)
White paper on economic gardening (p. 146)
The full Entrepreneurial Strategy package includes:
Creating an Entrepreneurial Strategy Guide

Creating an Entrepreneurial Strategy Info Sheet
Infrastructure for Entrepreneurs

Entrepreneurs Input Survey

Service Providers Input Survey

Great Businesses and Good Jobs: Empowered by Committed Entrepreneurs

10 Keys to Economic Success: Growing Entrepreneurial Communities

Entrepreneurs: A People Attraction Strategy

Business Transition Strategies

Increasing Deal Flow and Capital Access

Market Intelligence Research
Eight Sample Community Strategies from Across America
Transfer of Wealth in Rural America book

Entrepreneurial Ecosystem Readings
If you have a need that cannot wait for the release of a particular resource package, contact Don Macke, and he will explore with you how the Center team can help.