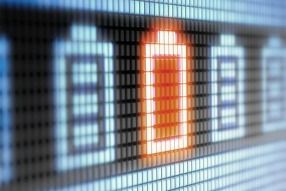 Are you searching for economic development strategies that can renew prosperity and create economic opportunities for your community's residents?
If yes, you are among the many community leaders who are struggling to find new ways to propel their communities forward. Our Energizing Your Community resources can help you explore entrepreneur-focused economic development as a pathway to prosperity.
Most communities need some convincing to launch an entrepreneurship initiative. You may use the resources in this department to help others in your community learn more about entrepreneur-focused development and to help you gauge potential community support for investing in such a strategy. With an energized community, you can move forward with an entrepreneurship game plan.
To get started, download the following resources:
Inspiring stories of entrepreneurial communities
Inspiring stories of entrepreneurs
For resources referenced in our book: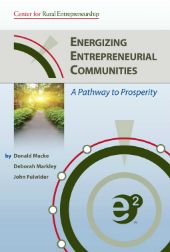 Story of Chase County Nebraska (p. 34)
Story about reaching entrepreneurs (p. 41)
Stories about providing services to entrepreneurs (p. 44)
Stories about building organizational infrastructure for entrepreneurs (p. 46)
Story about generating economic and social impacts (p. 47)
Building a measurement system (p. 50 and 166)
Story about Tupelo, Mississippi (p. 92)
Case study of the Greenstone Group (p. 99)
NetWork Kansas website (p. 154)
Story about biofuels in the Arkansas Delta (p. 155)
Rawlins County Kansas measurement tools and webinar (p. 164)
alt.Consulting annual report (p. 168)
Pottawattamie County Iowa stories and progress report (p. 172)
The full Energizing Your Community package includes...
Guide to Energizing Your Community

Overview of Economic Development

Rural Community Economic Development: A Guide to Creating Jobs and Growing Communities in Rural America

Why E-ship? Making the Case for E-ship

Sample Webinar from Dumas, Arkansas

Recorded Webinar & Slides

Sample e2 Institute Training Program - Eurasia Foundation Program, Participant's Guide

Dumas, Arkansas Sample Assessment and Webinar

Identifying Entrepreneurial Talent

Targeting Entrepreneurial Talent

Customized Resources

Our Energizing Your Community resources are customized for the specific community or region where we are working.