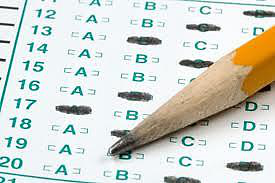 The hallmark of every successful entrepreneur is the ability to recognize and act on genuine opportunities. Opportunity Assessment is just as important for your community as you develop an optimal entrepreneurship game plan. Done well, assessment can make strategy development easier and more effective. The very process of assessment also helps get your development stakeholders on the same page and working together. For the Center, a winning strategy starts with five core assessments -- scroll down for more info!
For resources related to assessments referenced in our book: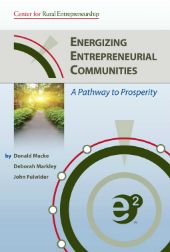 Emerging entrepreneurial opportunities (p. 9)
Agripreneurs: A Free Range of Opportunity (p. 32)
Five assessments webinar (p. 76)
Sample regional assessment (p. 78)
Assessment stories (p. 82)
Entrepreneurial talent assessment tool (p. 113)
The Five Assessments Packages
The Center's approach to assessment includes five core assessments that become the foundation for discovering and realizing an optimal development game plan. This overview package summarizes each of the five assessments and explains why they are important.

Each rural community resides within a much larger regional economy. And, the potential for development is shaped and defined by what is happening in that larger regional economy. This assessment investigates how the regional economy is doing and where it is heading. This analysis can provide insights into potential development opportunities, trends and challenges.

The primary building blocks for entrepreneur-focused economic development are entrepreneurs. This assessment focuses on the size, nature and quality of entrepreneurial talent within your community or region. Over time, entrepreneurial talent can be expanded and enhanced. But at the beginning of your development work, you must work with the talent you have.

Some communities have many entrepreneur-focused development resources. Other communities reside in resource deserts. This assessment focuses on relevant development resources including business counseling, training, market research, capital and business-to-business networking. In this assessment, we are particularly interested in identifying your community's "GO TO" resources designed to meet the needs of specific entrepreneurs you are targeting.

Development should serve your community and its residents. This assessment focuses on what your community wants from development and on identifying and evaluating stakeholders most likely to support your chosen strategy. Within any community, there are various development stakeholder groups and they may have a range of preferences or priorities running from reducing unemployment and poverty to main street revitalization. Local commitment from area stakeholders, such as cities, counties and larger employers, is important to mobilize robust and sustainable support for entrepreneur-focused development.