Transfer of Wealth™ Studies
Since 2001, the Center for Rural Entrepreneuship has worked with more than 40 community foundations throughout the United States, producing Transfer of Wealth™ studies. These studies have helped regions understand and realize their generational wealth giveback potential.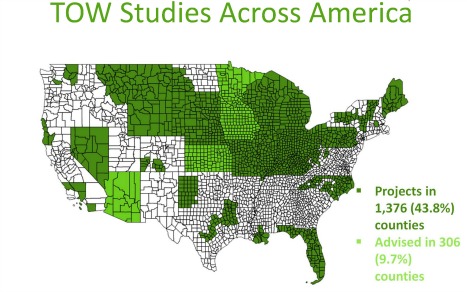 2016
Measuring Mississippi's Philanthropic Potential

Prepared by Mississippi Association of Grantmakers
2015
2014
Wealth in Selected Counties of West Virginia

Wealth in Worcester County, Massachusetts

Read how the Oshkosh Area Community Foundation is using its updated TOW study.

Wealth in White Cloud, Michigan

Wealth in Appalachian Ohio (Updated)
2013
Wealth in Amarillo, Texas

Wealth in North Central Washington

HearDon Macke talk about Missouri's Transfer of Wealth study and the wealth opportunities for the state now and into the future.
2012
2011
2010
2009
Wealth Transfer in Brookfield, Missouri
2008
2007
2006
2005
2003
2002