New Generations Partnerships
The Center's New Generation Partnerships solution area engages youth and young adults in rural communities by engaging the next generation of entrepreneurial talent, career seekers, leaders and young families.
How Does This Engagement Occur?

The diagram below illustrates the system developed by Craig Schroeder to help rural communities leverage local assets and resources to create effective engagement strategies that engage, equip, support and invite a new generation of entrepreneurs and community leaders to become involved in creating their own economic opportunities and more vibrant communities.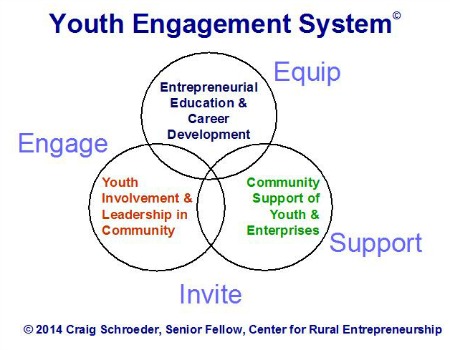 Services
The Center offers a wide range of tools and services to help communities and regions develop a customized strategy for youth and young adult engagement:
Youth surveys
Youth focus Groups
Young Adult Focus Groups
Working Group Organization
Asset Mapping
Youth Projects
Strategy development
Implementation
Evaluation
Training
Together, these services create an integrated strategy for effective youth engagement and long-term partnerships within the community for greater prosperity.
Impact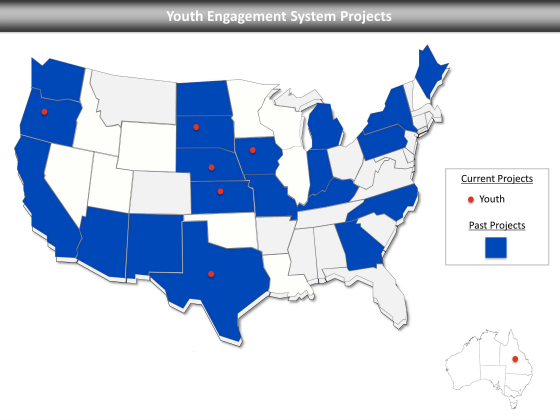 Click here to learn more about the impact.
Resources
Photo Gallery
St. Mary's Entrepreneurship Camp in Ord, Nebraska

Valley County Nebraska Youth Entrepreneurship Fair

Sandhills Leadership team, Nebraska